This new high-security polymer note was released by the Bank of Canada in late March and looks fairly attractive in my opinion, although I would prefer a little more contrast rather than just all red. The last 10 years have been a major bull market for Canadian dollars vs. US Dollars, but I personally doubt that their central bank will allow it to appreciate much farther (barring hyper-inflation in the US or some other major event) because Canada is such a major exporter to the United States.
Credit to Banknote News (banknotenews.com) for the picture.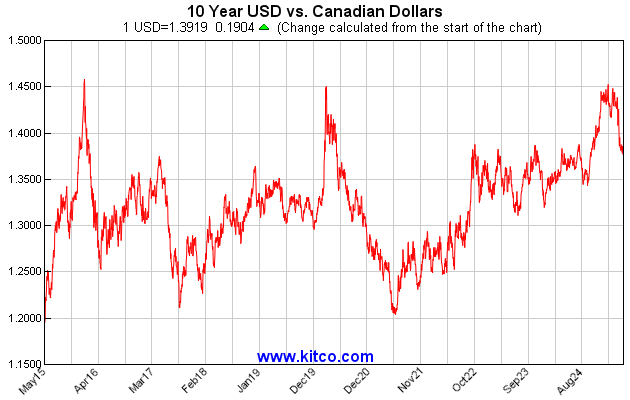 Wow look at that movement! Note the USD spike following the financial crisis, then it resumed its fall.

-William